The Winemaker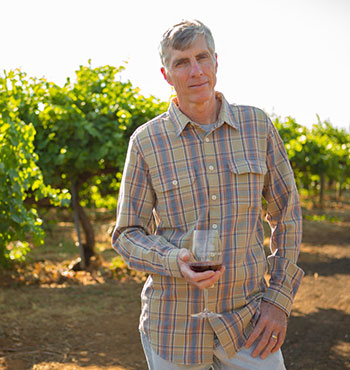 Joe Norman joined Lava Cap Winery as chief winemaker in 2013.
Joe brings a wealth of knowledge and experience into our cellar. Joe's career includes roles as winemaker at Heitz Wine Cellars in St. Helena, where he crafted the acclaimed Martha's Vineyard, Trailside Vineyard and Bella Oaks Vineyard Cabernet Sauvignon. Joe's portfolio also includes making port, champagne and dessert wines in addition to exquisite white wines such as Sauvignon Blanc and Chardonnay. His target is to "make wines that are seamless and that have a nice fruit forward entry, pleasant texture and a smooooooth luscious finish." Joe has crafted premium varieties from a wide range of grapes from all over California that are expressive of the terroir in which they were grown. Joe will continue to carry on Lava Cap Winery's tradition of creating rich, fruit forward Chardonnay and the elegant complex structure known to our red varietals. Joe received a B.S. in Fermentation Science from UC Davis.
Joe spends most of his free time with his wife Kathie and their two teenage daughters and especially enjoys spending family time at their favorite spot in Lake Tahoe. A sports enthusiast since his youth, Joe still enjoys playing basketball and is interested in pursuing golf in the future.